MSP Corp understands you've worked hard to build your business and you want to protect it. We have simplified our process into six steps to provide maximum transparency and efficiency. We understand the idea of selling your business may be daunting, but we like to think we make it simpler.
Our mission is to be a world-class business partner for MSP owners across Canada and the USA.  We partner with MSP owners looking to exit their businesses either immediately or over a set period of time. Our process ensures the preservation of the business, the employees and the legacy of our partners, alongside business continuity and enhancements for clients. We are 25 year technology veterans who are true operator-investors and the only non-private equity backed acquirer of MSPs in North America.
MSP Corp provides MSPs access to the technology platforms, automation, and support to improve their market position, while providing owners an opportunity to exit their businesses while preserving their legacy.
Our proprietary technology-driven solutions increase MSP efficiency, reliability for clients, and provide additional scope, scaling and protection for end users.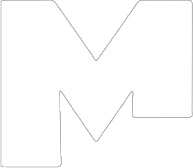 Aligned owner exit strategies to ensure ongoing stability
We are actively seeking to acquire and partner with owners looking to secure the value of the business they have built while protecting their legacy. We provide owners and stakeholders a seamless exit process that ensures stability and alignment post-acquisition. We believe it is important to ensure business continuity as well as maintain employee and client stability.
Our people
With offices in Alberta, Saskatchewan, Ontario and British Columbia, we are able to service partners and actively seek out new opportunities nationwide.
Management
MSP Corp's proven and experienced management team is committed to achieving the company's goals and vision.
Ownership
MSP Corp is the last privately held firm with no private equity capital and is 100% entrepreneur funded and controlled. We believe that your business should stay with operator-investors.
Events
MSP Corp has presented, and taken
part in, several conferences and events across North America. Due to Covid-19 we are currently doing all meetings online via Teams/Zoom.
Frequently Asked Questions
What are the steps to Partnering with MSP Corp
There are a number of stages in the acquisition or partnering process.

It all starts with First Contact - an Introductory call to give us both a chance to discuss your company and ours, and how we might envision a future.  We can answer questions about the process, and if we choose to move forward, MSP Corp will send over an NDA.

From there - we'll perform some evaluation, determine valuation, and draft a letter of intent.  A period of due diligence will ensure that things look right before we complete the process!
Does your team have IT MSP management experience?
Yes. We have been in the industry since the early 2000s and have built and sold multiple IT companies.
Can I stay on and grow my business?
Absolutely. In fact, we prefer to work with business owners that seek to stay on board post-transaction and keep growing their businesses.
Do I have to sign a non-compete after I sell? How long for?
Yes. This is standard procedure in any M&A transaction. This is to protect the buyer's investment. General term is 3-5 years. 
Why do I have to tell you my clients' names?
We try and keep the information request to a minimum until we get to the offer stage. We do not need client names to submit an offer, but we do require information about client concentration (i.e. percentage of revenue that top clients represent). Once an offer is accepted, we need to conduct due diligence before the deal is finalized. This includes requesting invoices, bank statements, customer names, bills, etc.
Should I speak to a lawyer first?
We keep the process transparent to avoid you needing legal assistance during the initial stages. However, once an offer is received, it is recommended you seek legal advice to validate a strong offer.
How does the payout structure generally work?
The payout structure typically involves 50–60% paid upfront, with a percentage held back over a three-year period. This allows MSP Corp to pay maximum value for your business. Full payouts are available upfront, but this will significantly lower your valuation.
MSP Corp is Growing Through Acquisition
Founded in 2020, we are one of the fastest growing MSPs in North America. MSP Corp has made eight acquisitions since January 2020. These organizations are now a part of the MSP Corp portfolio of companies with more joining every quarter. We are focused on acquiring and partnering with leading, growth-oriented information technology and telecom firms across Canada.
Let's start the Conversation
Talk to our team to learn more about the benefits of selling and partnering your business with MSP Corp.
To learn more about MSP Corp, contact us to arrange a meeting.  
Learn about our market, strategy, management structure and more. We're particularly interested in speaking with individuals who own and operate an MSP. If you are looking for partnership and exit opportunities that deliver technical and management rigor, while providing practical earn-out capabilities, we may be a good fit.
Schedule an Introduction Meeting or fill out the form and we'll be in touch.